Like so many people, I often find January and February to be a tough couple of months.  But not this year!  I am delighted to announce that the Treacle App has launched at last.  Just pop Treacle into the App Store on your phone and you are good to go.
Our amazing tech team over at Kiseki Studios have helped me develop the App, and it is available on both Apple and Android phones, with all the brilliant features of the web site.  Treacle is breaking down barriers to information as it is of course totally free to use and you do not need to register or sign up to be able to use it. 
Treacle is already making life easier for the people who use the site regularly.  Doctors use it find information for their patients, social workers who use it to stay updated with local services, and of course the public, who can simply use it to find whatever support they need.
Treacle is unique in the  UK and it is soon going to be revolutionising access to information far beyond the Aire and Worth Valleys as it is now going to cover the whole Bradford area.  For the first time ever, national and local social prescribing information has been brought together to create a whole new way to find services, support and the help you need.   
If you need more help than simply being directed to services, then you should ask your GP surgery for an appointment to see a Social Prescriber.  You can have a 1:1 appointment where you will build a relationship, which ensures that they are fully understood and your needs are met.  Whether you are new to the area and feeling isolated, you are struggling to know how to deal with your child, you want to reduce your alcohol intake or need support looking after a family member with dementia.  Whatever you need, the Social Prescribers are there to help you through.  Sometimes, people do not need the full social prescribing service, they simply need to know where to go for help.  That is why Treacle was built.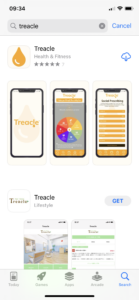 We are adding organisations to Treacle daily.  if you run or attend somewhere in the Bradford are that you think others would be interested in, then please drop us a line and let us know.  We want Treacle to be as complete as it can possibly be.