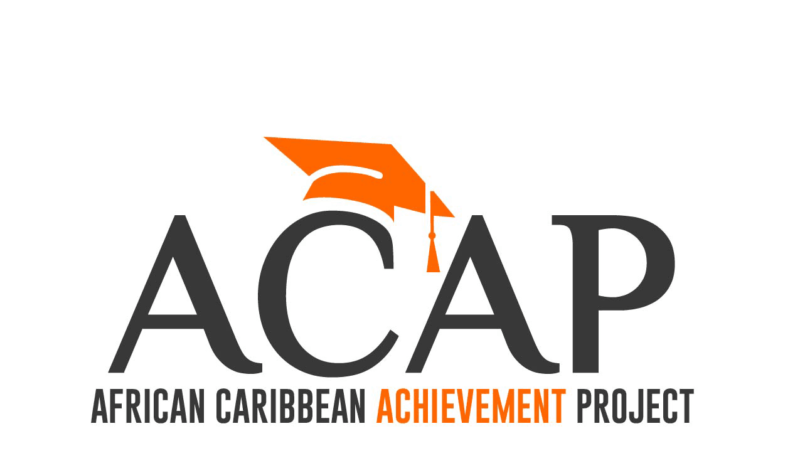 17 Claremont, Bradford West Yorkshire,
BD7 1BG
The African Caribbean Achievement Project (ACAP) was set up in 1995 to promote and raise the educational development of people of African & Caribbean descent.
We are an education-based charity that has fought for racial justice and equality in education since we started and continue to do so to this day. We are a volunteer-led service and provide mentoring, advocacy and educational support to young people. We also provide advocacy and support services to parents as well as a range of other activities
Over the years the service has developed to include young people from all sections of the community and not just African and Caribbean young people. Our service is inclusive and we assist all young people to realise their full potential in all areas of their lives. Browse our website to see our active and past projects and contact us if you require any further information.
ACAP have a range of support services that can help you cope with what you're going through right now.
Whether it is stress, anxiety or depression that you are experiencing, talk therapy is a great way to develop coping strategies to get you through hard times. It can also help you to understand yourself better and identify any obstacles that may be holding you back.
1-1 tutoring. All our session are tailored specifically for students and will include regular feedback to the student and parents. All sessions take place online over Zoom at a mutually convenient time to both the student and the tutor.
Mentoring is one of the main services provided at ACAP with mentors working in schools across the Bradford area. ACAP mentors have provided support to students in a variety of primary, secondary and upper educational establishments since 1995 and have developed a range of holistic and culturally specific programmes for young people.
We use the term mentoring to mean the pairing between a pupil (or a group of pupils) and an adult or young adult, where each can share experiences of a personal, social or professional nature, in a mutually respectful autonomous relationship. A mentor would be someone who is not a young person's teacher or parent, who can meet the young person on equal terms, listen, share and encourage the young person to address aspects of their personal development.