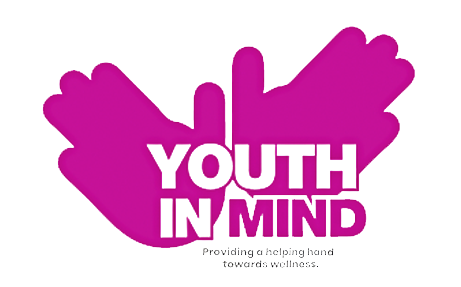 Kenburgh House 28 Manor Row Bradford West Yorkshire
BD1 4QU
Youth in Mind is a partnership of mental and emotional wellbeing organisations supporting children, young people, and their families from age 5 to age 25, across Bradford District and Craven.
We are passionate about early intervention and promoting effective, accessible, strengths-based and outcomes-focussed approaches.
We offer a range of one-to-one support, groups and peer support that can be accessed in schools and other community-based settings, such as community centres and youth clubs.
Youth in Mind support is focused on the areas of your life that matter to you, for example, worry, bullying, identity, body image, friendships, school and exam pressure. We will help you set goals that are important to you and your family, and will work with you to achieve them.
Our support is delivered in lots of different ways, to best meet your needs; community and school-based, on a walk, through creative activities, over the phone, or via video call.
We also offer a peer mentoring programme to schools, and training to organisations including schools, voluntary sector services, grassroots groups and any other organisations and individuals working with children and young people in central Bradford.
People across Bradford, Airedale, Wharfedale and Craven need
Mind in Bradford more than ever. Bradford district has lower
levels of self-reported wellbeing, higher levels of anxiety and
more hospital admissions for self-harm than England as a whole.
There is growing inequality in the determinants of mental health
(poverty, housing, education, work) and serious mental illness is
increasing.
Bradford is the youngest city in the UK, with 23.7% of the
population being aged under 16 compared with 18.8% nationally.
12% of children in Bradford district aged 5 to 17 have a mental
health disorder, 30% higher than England as a whole. The
COVID-19 pandemic is already having significant negative short
and longer-term impacts on mental health and wellbeing,
increasing trauma, isolation and demand